DopeHamster.com is reader supported. The ads displayed and some of the products displayed may earn us a commission if you purchase through our links. We use a portion of these commissions to donate to a good cause every month. DopeHamster.com is a participant in the Amazon Services LLC Associates Program.
1931 Original Dracula Poster
$

249,999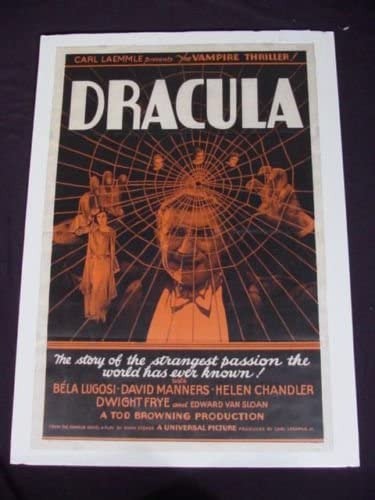 An accidental buyer of this 1931 Original Dracula Poster starring Bela Lugosi now lives under a bridge. They gave a nephew their phone to play with and he bought this poster with one click buying!
1931 Original Dracula Poster
The buyer had to sell their house and all of their possessions but at least they have this poster hanging up next to them which makes it all worthwhile.
1931 Original Dracula Poster is another hot discovery from the DopeHamster. He scurries around the web everyday to find the best in cool gifts. We currently have 377 dope gifts and everyday we add more! Follow the DopeHamster on Instagram and Pinterest.
Subscribe to our Weekly Newsletter for Your FREE Entry into Our Monthly Prize Draws!
If you want more information on this product or to purchase it then just click the button below to see the product from the original source. Don't keep this dope '1931 Original Dracula Poster' gift to yourself! Share it and you will add cash to our Charity Pot.
View Product on Amazon