Shark Coochie Board
$

35
Check It Out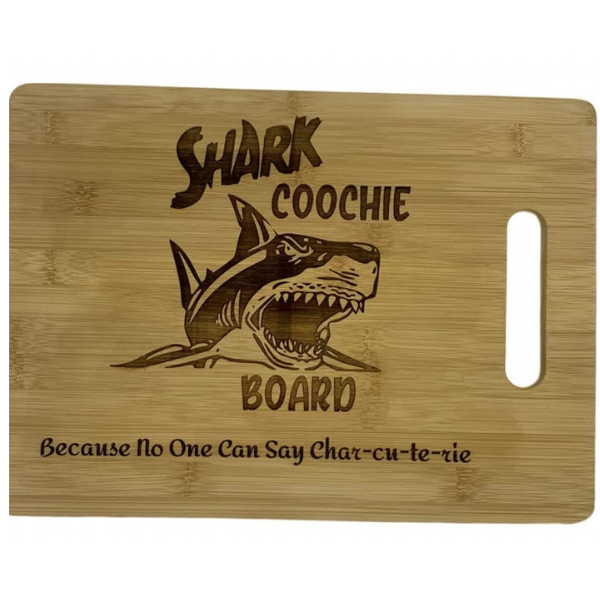 This hilarious Shark Coochie Board is for the people who cannot say charcuterie. Can you say it, because if you can you are in the small minority. This makes for a funny kitchen gift for someone with a great sense of humor.
Shark Coochie Board
"Ordered this for my friend as a house-warming gift. The gift presentation was perfect. And he loved his new shark coochie board. 10s across the board!!"
Shark Coochie Board is another hot discovery from the DopeHamster. He scurries around the web everyday to find the best in cool gifts. We currently have 303 dope gifts and everyday we add more! Follow the DopeHamster on Instagram and Pinterest
Subscribe to our Weekly Newsletter for Your FREE Entry into Our Monthly Prize Draws!
If you want more information on this product or to purchase it then just click the button below to see the product from the original source. Don't keep this dope 'Shark Coochie Board' gift to yourself! Share it and you will add cash to our Charity Pot.
Check It Out